Remember, Wells still makes double tee wall panels
Credit: Original article published here.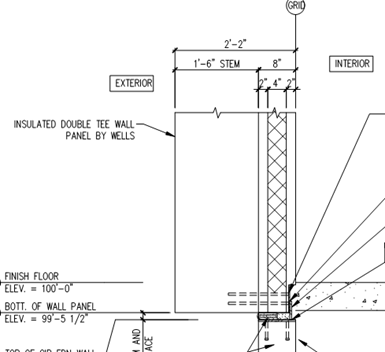 In the fast-tract construction world we live in today, designers, contractors and owners are looking more and more at precast concrete wall panels to shorten the time to completion.  When they think of precast concrete wall panels their first thought is to flat wall panels because of the unlimited architectural shapes and finishes they can provide.  At Wells we also offer double tee wall panels.  Yes that's right a double tee.  Most people think double tees are only used for floor and ceiling construction in order to create long spans and open floor plans and in parking ramps.  Double tee wall panels can be insulated or non-insulated for a quick, durable and economical / cost effective building system.  An insulated double tee wall panel provides a thermally efficient structure and will have a panel make-up as follows:   18" stem + 2"exterior flange + 4" of insulation + 2" interior flange.
The exterior surface is a smooth steel form finish that can withstand decades of weather exposure and work related abuse.  The interior surface is typically a smooth steel trowel surface that requires very little maintenance and low building operational cost.  Both the exterior and interior surface can be painted as desired.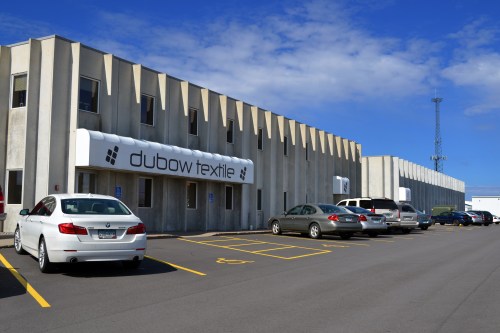 Double tee wall panels are ideal for high wall application and are thus used in warehouses, manufacturing facilities, industrial and agricultural applications, plus some large recreational facilities.  They are versatile and moving a non-load bearing double tee wall panel to a new location can be an economical solution to a future building addition.
As Ryan Garden mentioned in a previous blog post – the 8th Edition of the PCI Design handbook removed double tee wall panels as a design example – but remember Wells still makes them.  Maybe on your next project you might consider using double tee wall panels on the larger shop portion and dress up the office area with some architecturally pleasing wall panels.
Mike Mortensen
Regional Sales Manager
The post Remember, Wells still makes double tee wall panels appeared first on Wells Concrete.