Finishes and Features: Formliners
Credit: Original article published here.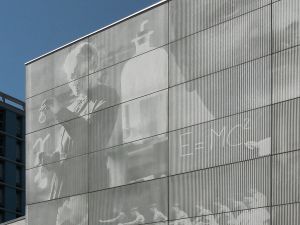 Wells combines the economy of architectural precast concrete and the artistry of formliners to shape unique architectural façades.
Since concrete's invention by the ancient Romans, designers have imagined ways to use this material to create architectural masterpieces. Because of concrete's fluid form, it is easily poured and molded into any shape thinkable.
One way Wells Concrete is helping designers achieve their dreams is casting on formliners, which creates impressions on the face of the concrete. Formliners provide unique finish patterns on concrete surfaces that can emulate any natural material, such as wood, stone, brick, blocks, and travertine, in addition to countless wave and rib patterns. Any imaginable abstract pattern is possible with the use of architectural precast concrete and formliners.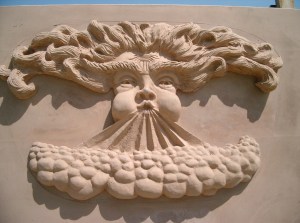 Suppliers have the ability to photo-engrave liners that create three-dimensional, lifelike images on architectural precast concrete surfaces by scanning a photograph and then converting it into a formliner image with varying depths of relief. From the image, a CNC machine cuts the master mold that will be used to create the photo-engraved formliner. Concrete is then poured onto the liner and the concrete surface produces an exact replica image of the original photograph.
Formliners are available as single-use or multi-use, and are made of styrene, plastic or polyurethane. To reduce the overall cost of the formliner, the aim is to reuse the liner as many times as possible and depending on the size of the project, liners can be reused up to 100 time. In cases where reuse is not possible, a single-use liner would be recommended.
Wells Concrete works closely with the formliner supplier to implement the designer's chosen pattern onto the face of the architectural precast panels. From the precast shop drawings, the supplier provides liners specifically designed to fit into our precast casting beds.
Bob Geil
Sales
The post Finishes and Features: Formliners appeared first on Wells Concrete.